AI and Machine Learning (ML) reached their peak in the last couple of years and are stealing the show. The chances are pretty good that you have already heard about the success of ML algorithms and significant advancements in the field over the last decade. The recent improvements in the AI landscape have created an enormous interest in the business world.
To understand what AI is to Enterprises and their engineers, Packt launched their AI Now campaign starting with a survey but also offering AI ebooks discounted at $10. Around 2,869 developers and tech professional across the world responded to Packt's AI Survey. This survey aimed to get an overall idea on what AI means to people, how they are using it and their plans on learning any new AI tools shortly. You can find the detailed survey results here.
Below, I have listed some of the most interesting findings from the survey along with providing some useful resources from Packt and DZone to help you grow your skills in the burgeoning field of Artificial Intelligence and Machine Learning.
Key Takeaway #1
Surprisingly, around 69% of the survey respondents are not using AI at work. I think as Artificial Intelligence is a relatively new field, most of the existing professionals are not yet ready to put AI to work. However, the good news is around 75% of the respondents are planning to learn new AI-related tools soon. This shows there is definitely a desire and push to learn more about AI and Machine Learning, even though most folks aren't yet using it in their jobs.
Key Takeaway #2
The majority of the respondents working in the field of Data, Mobile, and IoT are planning to learn AI in the next 12 months. These three technical fields are each pillars of "Digital Transformation" initiatives. Artificial Intelligence and Machine Learning being the fourth pillar of this initiative, learning AI is a natural choice. However, the respondents from other backgrounds are not far behind, and the variance in the results is not notable. Thus, it looks like learning AI has become important and relevant for every tech professional out there.
Key Takeaway #3
The top tool currently people are learning is Tensorflow (27% of all survey respondents). Next preference is Python with 9% positive response. Tensorflow and Python are a deadly combo and most used combination.
Key Takeaway #4
Below are few concerns for Artificial Intelligence and peoples' response to these concerns:
70% of the respondents feel that AI will/might have a positive impact on the automation that it brings.
37% feel it is likely to have a positive impact on the society and 30% are quite sure that it will have a significant positive effect.
Around 25% of the respondents are slightly concerned about the bias in AI. However, 29% are not sure about bias in AI.
47% of people think we are around 30 years away from Artificial General Intelligence (AGI).
Automation is one of the most critical use cases for Artificial Intelligence, and more than 70% feel that it will/might have a positive impact.
37% feel AI will have a positive impact on the society.
Key Takeaway #5
Artificial Intelligence has a range of use cases in industry and response in the survey reveals accurately that AI is disrupting every area of an enterprise.
Key Takeaway #6
Apparently, 46% was the magic number here. Just check out some of these stats…
1) Around 46% of respondents said that they are not finding the right resources to learn new skills
There are tons of resources available on the internet to start learning AI. Some of the books that I would recommend will follow shortly. Along with the right resources, it most important to keep yourself updated with the latest happenings in this space. You can follow DZone's AI Zone daily to hear the views of AI thought leaders and see the many awesome creations people are making using AI and Machine Learning.
2) 46% respondents said they don't have enough time to learn new things.
If the survey results are not sufficient enough to inspire you to start learning AI, read the articles Envisioning the AI-Driven Enterprise  and the Future of AI and Why It Matters Now
3) 46% respondents think they don't know enough about applying machine learning and artificial intelligence to real-world problems. 
Participating in data science competitions in Kaggle, Hackerearth or similar platforms will help you practice your newly learned data science skills, build your portfolio, as well as get a piece of the real-world problems that Data Scientists work on daily.
4) 46% respondents don't know which frameworks and tools they should learn and use.
Don't worry! DZone's Editorial team has curated a list of Top 12 AI Tools, Libraries, and Platforms. Pick up a tool and start learning it.
Recommended Reading to Begin Your AI Journey: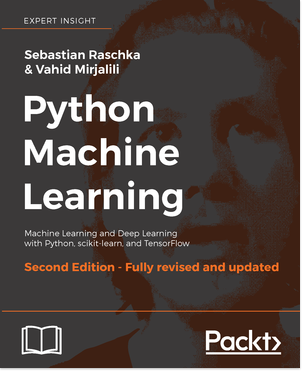 Python Machine Learning – Second Edition by Sebastian Raschka, Vahid Mirjalili
Artificial Intelligence with Python by Prateek Joshi 
Also, the book on "Hands onAutomated Machine Learning" that I authored with Umit is also available at a discounted price of $10. I probably shouldn't be the one to recommend my book, but I can honestly say we've tried our best to make it easy for you to understand the fundamentals of automated machine learning.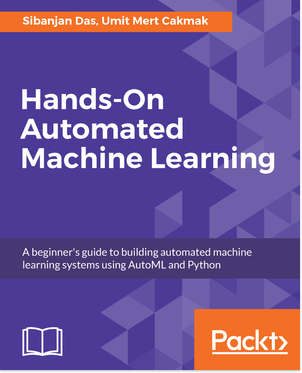 Hands-On Automated Machine Learning by Sibanjan Das, Umit Mert Cakmak
Apart from these, DZone has a ton of free resources, which include AI Guides and Refcardz to kick-start your AI journey.
So, why wait for tomorrow to start learning AI, let's start learning AI now!